Effects / Tuner (Worldwide Distribution)

Besides our own products, we decided to distribute the whole range of stompboxes from some assorted companies as well. We carefully selected the enormous palette of available stompboxes and decided on some certain companies, simply because their stuff is not only professional and high-quality, but unique as well. We ship to all countries worldwide, so this may be especially interesting when a manufacturer donīt has a distributor in your country ! All the stuff here are things we really like ourselves as well, our prices are decent simply because we do not have any stock of most things. It only needs 2-3 days to get everything for you and send it out, so please call if you are interested in a certain pedal.
---
Worldwide effects distribution

We know Robert Keeley since the late 90īs and his product line has changed a lot over the years. Starting with modifications on standard stompboxes led him to his boutique bestseller, the Keeley Compressor, a boutique version of the well-known old Ross compressor. Robertīs effects and sense of humour are highly recommended, please let us know in which pedal you are interested.

I think there no other effects available that are so strange, unique and so ... hyphy ! If you are looking for a unique tone that was unheard before, you should not miss to check him out. We donīt know him personally, but what I heard from others he has an oddball sense of humour and his very own process of developing new pedals.

TC Electronic is the worlds leading company when it comes to innovative standard pedals for an affordable price ... at least this are our 2 cents ! The sound and building quality of their pedals is really outstanding and they offer a wide range of different pedals for everyone. We also distribute their tuners (please scroll below), which are simply the best ones we ever came across.

We know Burkhard Lehle and his company since the mid 2000īs and shared a booth at the yearly Musikmesse Frankfurt for some years. His switching solutions are simply the best ones so no wonder that most pro players rely on LEHLE stuff. They are build to last a lifetime and are absolutely free of any hum and noise, even within the most wired setups.

Bernd C. Meiser is a friend of the SINGLECOIL house since the early 2000īs and his treblebooster pedals are well-known all over the world. Noone has such a passion when it comes to boosters and especially Blackmore equipment. His webpage is full of information about this two subjects, so donīt miss to enlighten yourself. His pedals are uniqure creations that look very down to earth, but sound fanatastic.
---
---
TC Electronic "PolyTune" polyphonic tuners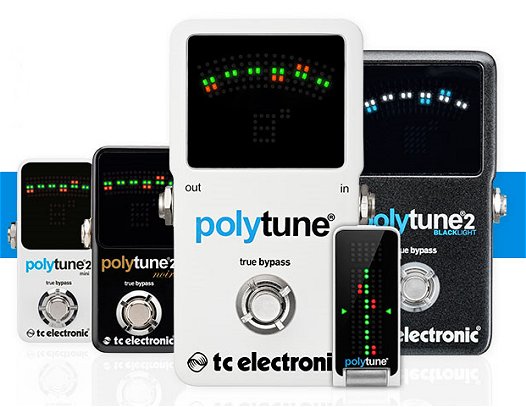 ==> If you want to go directly to the PolyTune family webpage, please click the pic below <==
From all the tuners that came across our shop, the PolyTuneīs from TC Electronic are simply the best and a real bang for the buck ! Speed up your tuning with an excellent accurancy, available as a stompbox in two sizes or as clip-on tuner. PolyTune is the epitome of what every tuning device should strive to be. Innovative, super fast, easy to read and most importantly, ultra-precise! Introduced in 2010, the proprietary PolyTune technology took the world by storm. No longer were musicians confined to plucking one string at a time to see if they were in tune. Now they could simply just strum all six strings and get an instant read-out of all strings at once, leaving more time for the thing that really matters, rockin' out! With the PolyTune technology you can tune all strings simultaneously, the retina-scorching bright display is the icing on the cake on this ultra-precise chromatic strobe tuner
The original PolyTune rocked the world. It forever changed the way we look at tuning. The world's first polyphonic tuner took the hearts of guitarists by storm. Was it the jaw-droppingly awesome polyphonic tuning that made tuning much faster, easier and intuitive? The bright LED matrix with auto-dimming that ensured maximum visibility? Tuning Magnet, the slowing of the needle as you approached the correct pitch? Maybe the MonoPoly technology that sensed whether you played one or six strings and instantly adjusted accordingly? Like musicians who never really know how they wrote that number 1 hit, it was probably a combination of factors for us. Whatever it was, you loved it and we loved it! But at TC Electronic we're all about moving forward, so we've improved on perfection and added some guitarist gems that cement PolyTune 2 as the leader of the pedal tuning pack.
Polyphonic Perfection: Unless you've been living under a rock for the past few years, you'll know this. With PolyTune, you simply strum all strings on your guitar or bass at once and it will immediately tell you which strings need tuning! It really is as simple as strum - tune - rock! This way, you spend minimum time tuning and maximum time doing what you love the most - playing.

And They Thought Einstein Was Bright!: You ain't seen nothing yet! The display on PolyTune 2 is primed with some of the brightest LEDs you've ever laid your eyes on. Remember when some tuners were really good for daytime gigs, and others excelled in dark clubs? With PolyTune 2, you get an instant clear overview, no matter what the situation. And the ambient light sensor makes sure you get just the right amount of brightness. Every time. It's truly amazing how bright they get, so don't come complaining if planets want to orbit your pedalboard.

The Strobe Is Strong With This One: The original PolyTune was best in class when it came to precision. Great - but why stop there? We've received many requests from the guitar community to add a strobe tuner - a decision we'd been debating internally as well. So let there be strobe! For fine-tuning your precious gear and giving it the care and attention it deserves, to super accurate tuning in the studio or by a roadie on stage. This strobe tuner is lightning fast and ultra precise. But how precise is it? Well, let's just say if you tune and then put your pick on the fret-board - you're going to see the difference (we're not even joking)
Prices:
PolyTune 2 $ 88.00 / 80.00 €uros (SKU: pt2)
PolyTune 2 Mini $ 71.50 / 65.00 €uros (SKU: pt2m)
PolyTune 2 Noir $ 86.90 / 79.00 €uros (SKU: pt2n)
PolyTune Clip $ 47.30 / 43.00 €uros (SKU: ptclip)
Prices incl. VAT - packing, delivery and PayPal charges will be added additionally
---
BSM "Spice Box"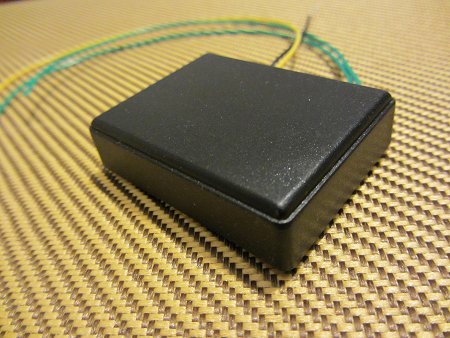 The Spice Box unit from the BSM company is a faithful but yet enhanced recreation of the famous MTC, developed by John "Dawk" Stillwell and used by Ritchie Blackmore through the 70īs and 80īs. After 1977, Ritchieīs Stratocaster was loaded with an additional passive filter device called MTC, featuring a treble bleed as well as a mid-control function. The BSM "Spice Box" is a faithful replica of the old MTC filter box, using modern selected parts because only the best is good enough. One feature of the BSM "Spice Box" is that when the volume control is rolled back, the tone gets clean with a tighter bass response, similar to an early 70īs stock Strat. Ritchie used this volume setting for soloing as well, especially when a soulful feeling was required. In order to get a sweet sound with this setting, the second feature of the BSM "Spice Box" was incorporated: the famous mid-filter, using a toroidal-coil with selected core. Compared to a standard tone control using a capacitor, the mid-filter creates more chime and high-end, resulting in a warm and sweet tone, but with a good portion of transparency to prevent it from getting muddy - one of the real secrets of the BSM "Spice Box" ! With the volume rolled down, Ritchie often used the MTCīs mid-filter function to sweeten up his tone when needed. To prevent that this effect gets to prominent, Ritchie never fully closed the tone controls, especially for the bridge pickup. When increasing the volume, he usually also opened the tone control as well, because he wanted the loud, fat and powerful tone in this mode, so attenuating the mids was obsolete. The Spice Box has the same size compared to the original MTC, so you can put it under the tone pots of most standard routed Stratocasters.
Price:
BSM Spice Box $ 203.50 / 185.00 €uros (SKU: spiceb)
Our customers can download the detailed manual how to install and connect the BSM Spice Box H E R E You will need a password to open the file and we will only send it to verified customers - sorry, no exceptions !
Prices incl. VAT - packing, delivery and PayPal charges will be added additionally
---
SINGLECOIL "Wall of Sound" onboard module
The "Wall of Sound" (WoS) is an onboard module for electric guitars to emulate an overdriven "stadium tone", known from e.g. Brian May when playing through his whole wall of VOX AC-30 amps. The passive WoS module does basically two things: pre-clipping of the signal plus adding a smart frequency correction. The WoS is working in a pure passive way and does not need any batteries. The WoS is NOT designed as an onboard overdrive like the "Black Ice" and it canīt substitute your external overdrive or distortion pedal - when playing the WoS signal into a clean amp it will sound, letīs say, a little bit wired. The WoS is designed to work together with your external overdrive pedals and when you activate it, it will make your overdriven signal much bigger and more focused. It works great with all overdrive and distortion pedals but does not sound very good together with a fuzz pedal. Itīs a simple installation process, you need a switch to activate the module, any on/off switch or push-pull pot will do.
Price:
SINGLECOIL "Wall of Sound" onboard module $ 24.75 / 22.50 €uros (SKU: wos)
Our customers can download the detailed manual how to install and connect the SINGLECOIL "Wall of sound" onboard module H E R E You will need a password to open the file and we will only send it to verified customers - sorry, no exceptions !
Prices incl. VAT - packing, delivery and PayPal charges will be added additionally
---
SINGLECOIL HD Booster onboard module... coming soon !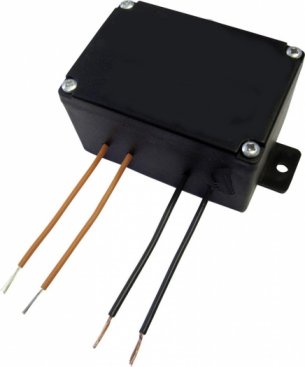 We developed a new onboard-unit called the HD Booster that will not only boost your signal to drive any amp into saturation, but also does a smart frequency alteration, to give your tone the certain something. So stay tuned, the booster module wil be released soon .... not only for singlecoils ;-)
---
Line Driver (Buffer) Systems
Your signal chain is everything between your guitar and the amplifiers input, including all the cables. As your signal chain gets more complex (adding more stompboxes and patch cables), more true-bypass devices or with the use of longer cables you may start to notice a loss of treble in your guitar sound. Your tone may sound much more lifeless and duller than it does when you plug your guitar straight into the amp with a short cable. You can avoid this problem with the use of a so-called "buffer" (aka "line driver") in front and/or after your signal chain. The general idea behind using a buffer in front of the signal path is to present a high impedance, low capacitance load to the guitar pickups, which lets all of the natural sound of the guitar come through without any degradation. The buffer also has a low impedance output that is easily capable of driving long cables and capacitive loads as seen in most pedalboards. You can also use such a device at the end of your fx-chain, to provide a rock-solid and strong signal for long cable runs to your amp(s). Our buffer boards are fully populated with the finest low-tolerance parts available, tested for functionality and tone and are ready to drop in, for full flexibility you can connect any wire to the solder lugs on the PCB you want to, to tweak the system even more - we recommend to use our audiophile silver/gold wire for this purpose ! You can build them into a stompbox, true bypass strip, a guitar, a bass ... whatever you prefer. We only use selected parts, the finest of the finest eg. selected high-quality ICīs and transistors, precision IC and transistor sockets, metal film resistors and film caps, so you will have no tolerances and background noise. You can power with 9 up to 18 volts for maximum headroom.
You can decide between three different versions, the "IC version" with absolutely no tone-coloration at all, the "Discreet version" with a transistor (JFET), that will slightly color your tone (but in a very positive, musical way, adding dynamics and transparency) or the "High Defintion" version with an ultra-high input impedance for bringing out unheard details.
The "Discreet version" with the JFET inside has no unity gain and itīs running at approx. 93% of the original signal. This is part of the design, and unavoidable ... the nature of the beast if you will. The JFET design will color your tone slightly, but in a very positive and musical way, making your tone fatter, warmer, rounder and adding dynamics and transparency. This version is ideal for use with all kinds of bases and a lot of Jazz and Swing players also prefer this one.
The "Standard version" is absolutely unity gain, so there is no volume difference between the unbuffered and the buffered signal. The Standard version is designed for absolutely no tone-coloration at all, it will not add any highs or cut any bass frequencies, itīs just as if itīs not there, simply taking care for a strong signal. This is the overall version for all kinds of applications and our best-selling version. This version also works perfectly at the end of your fx-chain as a line-driver for long cable runs to your amp(s).
The "High Defintion version" is a very special thing, itīs based on the IC version, so it has unity-gain and no tone colloration at all. But it provides an ultra-high input impedance (approx. four times the input impedance of the standard IC version), so it brings out previously inaudible and unheard details and richness of your tone. You will be suprised, how well defined and strong your tone will be, especially together with a good tube amp - your overall tone will be better, stronger and clearer than ever before. This version is also perfect for all acoustic instruments like guitars, violins etc.
So itīs all your choice. Custom versions of the buffer (eg. built into a stompbox, stand-alone units with true bypass etc.) are available from our Custom Shop, please send us an email with your wishes.
If you would like to try this buffer circuit before you build or buy one, no problem! We have built several buffer units, you can rent for free. All you have to do, is send us a deposit and your address. After you sent back the unit, you will receive a full refund of the deposit, minus the shipping costs.
If you want to read some official reviews of our buffer, Harmony Central is a good place to have a look at H E R E you can go directly to the HC overview page.
Prices:
$ 33.00 / 30.00 €uros for the kit (SKU: buffkit)
$ 88.00 / 80.00 €uros for the stompbox (SKU: buffbox)
==> please specify what version you want (Discreet, Standard or High Defintion) !!!!!
Our customers can download the detailed manual how to install and connect the buffer H E R E You will need a password to open the file and we will only send it to verified customers - sorry, no exceptions !
Prices incl. VAT - packing, delivery and PayPal charges will be added additionally