NOS caps from SINGLECOIL

www.nos-caps.com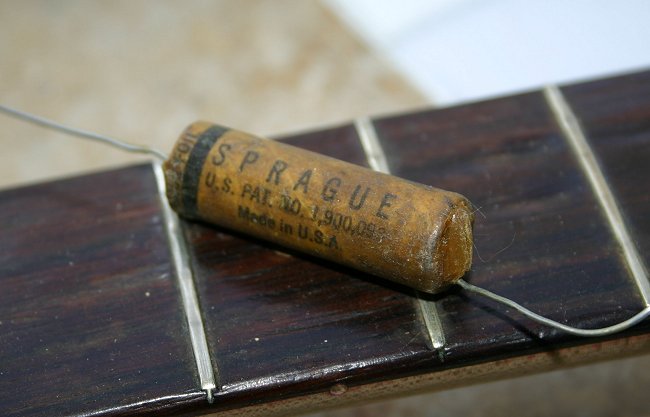 We are stocking a lot of NOS caps from the mid 40īs to the mid 80īs incl. all relevant ceramic disc caps Fender used during the vintage era and of course a wide range of the Bumblebee, Black Beauty and Grey Tiger caps Gibson used in their now famous models from the 50īs and 60īs.
All of the caps are tested by hand, one after another, so you really get NOS caps in perfectly working condition without drifted values, leakage or any other hazzle. Actually we are working hard to get them all together one a webpage, but they are so many different types and it takes much more time, than we originally expected :(
In the meantime, simply send us an email with your wishes regarding NOS caps and we will come back to you ASAP. As soon as we have the webpage up and running, you will find it here and we will also have a section for NOS tubes, obsolete electronics like IC chips, transistors etc. - so itīs worth the waiting time !
You can see and hear a lot of our tone caps (NOS and new) by clicking ==> H E R E <== Thanks to our friend Roberto for his work and this really cool must-see vids.
==> send an email to info@singlecoil.com